Home

>

Features

>

All members

>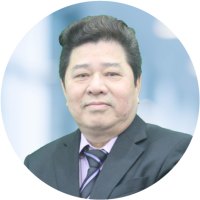 Đặng Hữu Liêm
AMAZING ENGLISH CENTER DIRECTOR
Mr. Đặng Hữu Liêm is one of the celebrity professors that lectures all of the best English skills for the excellent students who want to pass the well-known high school entrance exams or the English for the Gifted examinations.
Mr. Liem also lectures in English at the most famous Vietnamese Universities.
He is a key person of teaching our Amazing Entrance Examination program at Amazing English.